With over 16 years of research, the SiliStrecther 2 is the go-to choice for thousands men worldwide. As a top rated solution for both penis enlargement and penile curvature correction, you can count on the SiliStretcher 2 to deliver results.
The SiliStretcher2 is an "Active" and "Passive" all day vacuum stretcher and weight hanger. As an "Active" stretcher, the SiliStretcher2 keeps a constant stretched tension on your penis as it heals for the most efficient penis gains. Think of earlobe stretching, over the course of time, tapered ear pieces are used to stretch tissue, as it heals to a new size. As a "Passive" stretcher, the SiliStretcher2 keeps your penis free of anti-turtling as it heals.

Besides penis length gains, the SiliStretcher2 increases head (glans) size with the use of vacuum.

The SiliStretcher 2 can correct curvature of the penis (Peyronies) by applying Newton's 3rd Law of Motion; For every action there is an equal and opposite reaction. The opposing force applied by the SiliStretcher 2 to your penis will gradually reverse the curvature until it becomes straight.
Promotes penis cellular length and girth growth

Passive & Active all day stretching

Extremely comfortable for long hours of use

Painless natural penis gains

Eight penis stretching positions

Wear as an Active or Passive all day stretcher

Wear outside under clothes

Use as a weight hanger at home

Multiple size Growth Packages available

The SiliStretcher 2 is a simple self contained vacuum stretcher and requires no clumsy external pumps or tubes to apply vacuum. Simply put it on your penis, twist the vacuum knob a half turn and you are ready for your session. You can simply remove and re-apply it out in public for bathroom breaks.
Dubbed "The Most Comfortable ADS in the World", due to the internal SiliPad and vacuum design that comforts the penis. The SiliStretcher2 can be worn for many hours a day as an all day active or passive stretcher in complete stealth under your clothes. Many men wear it while they are at work, bike riding, working out or just out running around. It is super stealth and wont slip off, even when sweating!

The SiliStretcher 2 is the only all day stealth stretcher that offers eight stretching positions to work the penis ligaments, tunica and tissue. The adjustable ADS belt gives you left and right side stretching, downward left and right leg stretching and between the cheeks stretches. The SiliStrap shoulder strap gives you three upright stretches.

We also offer an optional Hardcore ADS Belt kit that intensifies your stretching with extreme stretching tensions. If you are serious about maximizing your workouts, this is the absolute best belt system we have ever worked with.
When you are at home, you can use the SiliStretcher2 for weight hanging sessions. We have optional mini weight systems available HERE. SiliStretcher2 users are effectively hanging up to 20lbs with our system. Check out some really great weight hanging routines in our free forums at mattersofsize.com
Sleeves are the important link between the SiliStretcher2 and your penis. The SIliStretcher2 comes with two soft SiliSleev5s and two DuroSleevs. The SiliSleev5 is a great starting sleeve to get you use to vacuum stretching. As you progress and get accustomed to vacuum stretching and hanging, you can transition into the harder DuroSleevs. The DuroSleevs will intensify your stretching and hanging sessions while allowing you to monitor your penis. For extreme weight hanging, you can add on our DuroPRO sleeves which are formulated to handle weight exceeding 15lbs.
As a bonus, we also include MOSGrip to maximize your penis stretching sessions. MOSGrip eliminates natural oils from your skin and creates a tack for maximum grip.


Our three different growth packages are a popular choice to plan for growth and save now.
We offer the following Growth Packages
1.25" and 1.5" SliliStretcher2 Growth Package - $329.95
1.5" and 2" SliliStretcher2 Growth Package - $329.95
1.25", 1.5" and 2" SiliStretcher2 Triple Growth Package - $374.95

Growth packages can be selected in the drop down menu


SiliStretcher2 or Growth Package of choice

SiliPad2 comfort pad (Available for 1.25 & 1.5" versions only)
Two gel comfort pads
(available for 1.5" version only)
ADS (All Day Stretcher) Belt with clip
Weight hanging arbor and carabiner clip (Mini weights are optional)
Two SiliSleev5's (3/4" x 4" & 1" x 4")
Two DuroSleevs (3/4"" x 4" & 1" x 4")
One SiliCap

MOSGrip gripping powder

Micro-porous tape for foreskin and glans
Discrete hardshell case

Lifetime warranty


NOTE: Weights are not included. TO ORDER MINI WEIGHTS FOR PENIS HANGING, CLICK HERE.

YOUR SILISTRETCHER2 WILL STILL SHIP WITH THE WEIGHT HANGER ARBOR ATTACHMENT.
Note: Please allow 1-2 business days for production before shipping the SiliStretcher2.

For further questions, contact us at sales@mattersofsize.com
If you are unsatisfied with your purchase, you have 60 days to return your SiliStretcher2 for a full refund. All original items must be included in the same condition when received. See our return policy for full details.
If there is a manufacture defect, we will promptly replace your part or product at our expense, including shipping.
The SiliStretcher 2 ships for free in the USA in a discreet white box with no indication inside or outside of the packaging describing what it is or what it is used for. The SiliStretcher2 has no branding on it as well. The ship from address on the label is PPC Corp.
Your Credit Card or Pay-Pal account will show that you made a purchase of a "SS2" from "PPC".
USA DOMESTIC SHIPPING: The typical free shipping time in the US is 2-3 days with USPS once your order leaves our shop.
INTERNATIONAL DHL & UPS SHIPPING: The typical shipping time for DHL & UPS shipping internationally is 3 days once your order leaves our shop and can be tracked all the way to your door.

INTERNATIONAL USPS SHIPPING: If you select the cheapest USPS shipping option, the typical shipping time for USPS shipping internationally is 15 days once your order leaves our shop. Also please note with USPS, once your order leaves the USA, the tracking information can not be traced.

IMPORTANT NOTE ABOUT WEIGHTS
By default, we do not include weights with the SiliStretcher2 when shipping internationally, we do this to save you money on shipping. In most cases, you can purchase weights locally for a fraction of what the additional shipping costs would be shipping from the USA.
If you want our weights, please request them in the notes at check-out and we will send you an additional invoice for the additional shipping charges.
The SiliStretcher 2 increases penis length by comfortably keeping a constant tension on penis ligaments and tissue to create microscopic tears to form along the shaft, this process is completely pain free.The microscopic tears will not be visible and can only be seen through magnification.
As these tears occur regularly along the course of the sessions, your body will recognize the gaps created in the penis tissue. As a form of healing, your penis will begin to repair itself by going through a process known as "mitosis" followed by "cytokenesis".
Mitosis occurs when cells within the existing penis tissue begin to divide, known as cellular division, where one cell divides into two. The penis tissue cells will divide over and over again to fill in the gaps (tears) caused by the penile tension process. Enlargement can be noticed in both length and girth (thickness).
In the simplest sense, the nucleus of a cell divides within itself then splits in two, each containing a mirror image of the original nucleus. The splitting of the two cells, once the nucleus has divided, is called cytokinesis, the final stages of cell division and tissue growth.
The cells will rapidly divide over the course of the treatment and will create new tissue for a longer and larger penis.
The SiliStretcher 2 is used for flaccid stretching and hanging.The national average flaccid penis girth is 3.66" (93mm) circumference which equates to a 1.1" (2.8cm) diameter.
The starting size SiliStretcher2 internal diameter is 1.25" (3.2cm) and will work for most mens flaccid girth up to 4" (10cm) circumference. Our 1.5" (3.8cm) diameter SiliStretcher2 will accommodate flaccid girths larger than a 4" (10cm) circumference. For extremely large flaccid girths, we offer a 2" (5cm) diameter version.
To get the proper circumference measurement for sizing your SiliStretcher, use a measuring tape and wrap it around the thickest part of your glans (upper penis) in flaccid state.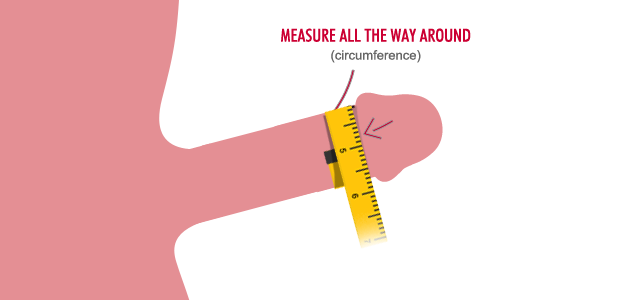 For flaccid circumference girth up to 3.5" (89mm)
Order the 1.25" (3.2cm) Diameter SiliStretcher2

For flaccid circumference girth up to 6" (152mm)
Order the 1.5" (3.8cm) Diameter SiliStretcher2
For flaccid circumference girth over 6" (152mm) Order the 2" (5cm) Diameter SiliStretcher2
GROWTH PACKAGES
Want to prepare for growth and save now? These are great packages for guys that pump for girth and need room to expand. Select one of the three Growth Packages from the drop down menu above the "Add to Cart" button.
1.25" & 1.5" SiliStretcher2 combo
1.5" & 2" SiliStretcher2 combo
1.25", 1.5" & 2" Triple Growth SiliStretcher2 combo

If you have foreskin, pull your foreskin over the glans and cut two three inch strips of the micro-porous tape in your kit. Tape an X over the head of your penis to keep your foreskin pulled forward (pinched).
In your kit you will find two different hardness SiliSleevs. The SiliSleev2 is a soft sleeve and is recommended for users that are new to vacuum stretching. This softer sleeve is easier to apply to your penis and is less restrictive. As you get accustomed and conditioned to vacuum stretching, you can advance to the harder DuroSleevs to intensify your stretching and hanging sessions.
Apply MOSGrip powder to your penis.


For new users of vacuum stretching, apply a strip of the included microporous tape to the head of your penis to prevent blistering. If you are new to vacuum stretching, we highly recommend recommend taping the tip of your penis to avoid blisters until you are conditioned to vacuum stretching.


Apply the SiliCap to your penis. This helps eliminate fluid retention, bruising, blistering and desensitizes the tip of your penis whiles vacuum stretching for long periods.


Applying vacuum. A good practice is to fully retract the piston all the way into the SiliStretcher2 bell. Then extract the piston 1.5 full turns before applying the vacuum. To apply vacuum, turn the SiliStretcher2 vacuum piston knob a half twist counter-clockwise. One half turn of the vacuum piston knob applies 5 Hg vacuum. Be sure to not over-extract the piston past the piston line to avoid dis-engaging the piston.


Roll the Sleeve back over the SiliStretcher2.


Put the head of your penis all the way into the SiliStretcher2. Make sure the tip of your penis is pressing against the pad inside the SiliStretcher2.


Unroll the Sleeve over the shaft of your penis.


Note: In the event you over-extract the piston and the piston is not moving up and down when you turn the vacuum knob, WATCH THIS VIDEO.


Your penis will be safely pulled and secured into the SiliStretcher2.


Attach to the ADS belt or hanger.


Adjust tension or weight to begin session.

To release vacuum, give the SiliStretcher2 vacuum piston knob a twist in the opposite direction or you can pull the sleeve off the vacuum bell for a quick release.


MAXIMIZE YOUR SESSIONS
For the most effective sessions with the SiliStretcher2 and DuroSleevs, follow this guide below.
Make sure your entire penis shaft is shaved clean of hairs. Hairs will create loss of suction with the sleeves and the SiliStretcher2.
Make sure your penis is clean, dry and free of oil. If you put lotion on your penis, this will cause loss of grip . Your skin also has a natural oil that can cause loss of grip. Sweat causes loss of grip. We strongly recommend cleaning and drying your penis then using the supplied MOSGrip to remove all the natural oils of your skin and create a tack for maximum grip. MOSGrip also helps eliminate sweat under the sleeve.
Make sure your sleeves are clean, dried and powdered with MOSGrip. Dirty, oily sleeves with pubic hairs in them will cause loss of suction/vacuum/grip. You want to clean your sleeves before each use.
Make sure you do not have a pin hole in your sleeve from excessive use. Pinholes are easiest to find if you stretch the sleeve in front of a bright light. Pin holes are like a slow leak in a tire.
To increase the life of your sleeve, remove the sleeve from the SIliStretcher2 when not in use. This will prevent them from stretching out over time.
SILISTRETCHER2 DEMO VIDEO
APPLYING THE SILISTRETCHER2
HANGING and SWINGING 12LBS
Introducing the SiliStretcher
SiliStretcher Vacuum Test
SiliScale for the SiliStretcher
SiliPads for SiliStretcher
Sizing for the SiliStretcher