In penis enlargement, the three most effective length exercises are bundled stretching, power assisted stretching and penis hanging. Penis hanging is a very quick way to make length gains and the LengthMaster 2.0 has an ingenious bundled chamber penis hanging attachment.
HANG UP TO 50LBS
When the bundled chamber is removed from the PowerAssist portion, the bundled chamber is easily and painlessly attached to the penis and then up to 50lbs of weight can be hung from the penis (for advanced users).
EXTREME COMFORT
The LengthMaster hanger is extremely comfortable and able to handle a lot of weight. The comfort and grip is made from all new anti-slip soft rubber pads which offers unmatched grip with no pinching or pain. As you move up into heavier weights we suggest you also pre-wrap your penis with a SiliSleev.

POWER ASSIST INCLUDED
Your LengthMaster is multiple devices in one! Detach the clamping chamber and you now have a PowerAssist to add twelve more intense stretching exercises to your daily routine.

BUNDLED STRETCHING
With the bundle chamber attached to the PowerAssist portion, you can achieve intense PowerAssisted Bundled Stretches as well by using the handles on the PowerAssist…Simply ingenious.

LengthMaster Bundle ROUTINE VIDEO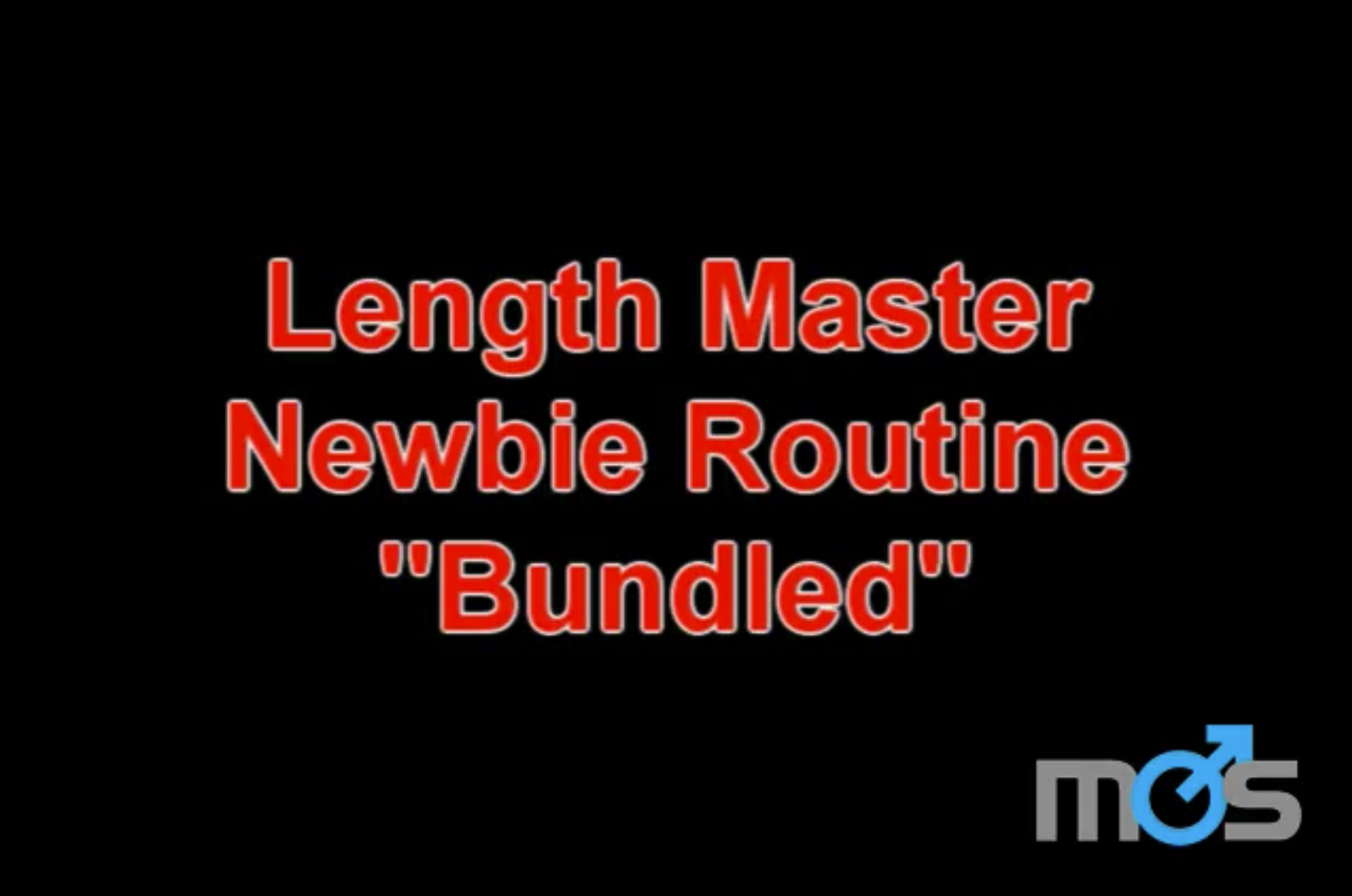 The LengthMaster ships for free in the USA and comes in a plain brown box with no indication inside or outside of the packaging describing what it is or what it is used for. The LengthMaster tool itself has no branding on it as well or instructions inside the box. The shipping label ship from address is PPC Corp.
Your Credit Card or Pay-Pal account will show that you made a purchase from "PPC".
USA DOMESTIC SHIPPING: The typical free shipping time in the US is 2-3 days with USPS once your order leaves our shop.
INTERNATIONAL DHL & UPS SHIPPING: The typical shipping time for DHL & UPS shipping internationally is 3 days once your order leaves our shop and can be tracked all the way to your door.
INTERNATIONAL USPS SHIPPING: If you select the cheapest USPS shipping option, the typical shipping time for USPS shipping internationally is 15 days once your order leaves our shop. Also please note with USPS, once your order leaves the USA, the tracking information can not be traced.

If you are unsatisfied with your purchase, you have 90 days to return your LengthMaster for a full refund. All original items must be included in the same condition when received.
If there is a manufacture defect, we will promptly replace your part or product at our expense, including shipping.
BUNDLED STRETCHING NEWBIE ROUTINE