MaximiZe Your Girth with Hydromax7 Wide Boy
If you're particularly girthy, that's a positive - girthier penises can add an extra level of pleasure in bed for you and any partner. However, it can make it hard to find a penis pump that's ideal for you, stopping you from developing an even bigger penis and more powerful erections. We've designed the Hydromax7 Wide Boy for you, with an extra-wide chamber giving you maximum pressure and real, significant results.
The standard Hydromax7 unit accommodates for a girth up to 6.5 inches, but the Wide Boy goes even further, accommodating for any penis above this width. Head over to our penis size guide to find out about a couple of effective techniques for accurately measuring your girth!
When you use our powerful hydropumps, you should start to see real results for size, erection quality and sexual confidence in about a month. With 92% of Hydromax users satisfied (and a 60-day returns option if you're one of the rare few who isn't), you can be sure of real, lasting change with a Bathmate Hydromax7 Wide Boy.

THE NEXT STAGE OF HYDROPUMP EVOLUTION
Our Hydromax series is the world's best-selling model of penis pump, a completely redesigned version of our original hydropumps. With great results, a convenient, easy-to-use design, and a wide range of powerful features, you can be sure of genuine, lasting improvements when you use a Bathmate Hydromax.
Ideal for both new and experienced users, the Hydromax7 Wide Boy can easily be used in the bath, shower, or even by a sink - just add water.
This hydropump was previously known as the Hydromax X30 Wide Boy.

Save $62.85 with Free Extras!

ShopMOS is proud to offer you an exclusive $62.85 with free extras.
Free extras included with your Bathmate order from ShopMOS:

8"

SiliCap2 Penis Ca

p to prevent fluid retention while pumping.

DuroRing Cock Ring to keep your penis expanded during and after pump session.
MitySleev Pump Sleeve to prevent the balls from being sucked into the pump.
How do you know if you are getting a genuine Bathmate?

The first flag is that Bathmate no longer offers the "X" series, Goliath or Hercules.
If the Bathmate pump you are purchasing is not a HYDRO series, it is most likely a counterfeit. This is the main reason why Bathmate changed the series of their pumps to Hydro, HydroMax and HydroXtreme.

The second flag will be where it is shipping from.
All authentic Bathmates ship directly from Bathmate / UM Products in the UK.
The third flag will be the email confirmation.
When you place an order for an authentic Bathmate, you will receive a confirmation email directly from Bathmate / UM Products.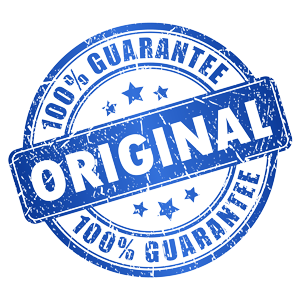 AUTHORIZED BATHMATE RETAILER
Don't fall for cheap counterfeit Bathmates on the internet. You only get one penis and taking a chance buying a counterfeit Bathmate product can lead to you permanently damaging your penis due to faulty valves and unregulated gator pressures.

For over ten years, Matters of Size (ShopMOS) has been an authorized Bathmate distributor. Your Bathmate pump ships directly from Bathmate in the UK and comes with the full Bathmate warranty. Your order confirmation email will come directly from Bathmate to assure that your purchase is authentic and fully supported.
DOES THE HYDROMAX REALLY WORK?
Absolutely - just ask our customers. After a month's use, when results really start to become noticeable, a full 88% of Bathmate customers are satisfied with the performance of their pump, with a major boost for penis length, girth, erection quality and personal confidence.
IS THE HYDROMAX SAFE TO USE?
Over 10 years ago, Bathmate designed their penis pumps for maximum safety. Whichever pump option you choose, you'll never be able to create an unsafe level of pressure, while the solid, long-lasting design of Bathmate hydropumps ensures total reliability for years to come.
HOW LONG SHOULD MY SESSIONS LAST?
For the best possible results, Bathmate recommend using your hydropump for 5 minutes at a time, with 3 sessions (for a total of 15 minutes use) creating unbeatable gains.
DO I HAVE TO USE HYDROMAX IN WATER?
While Bathmate Hydromax pumps can be used dry, they're primarily designed for in-water usage. If you use Bathmate hydropumps dry, you'll see an improvement - just not that, fantastic results users gain from using hydropumps in water.
WHAT MAKES HYDROMAX BETTER THAN OTHER PUMPS?
Bathmate designed the world's first hydropump as a way to add a new approach to penis pump workouts. By using water instead of air, hydropumps add an extra level of convenience, power and comfort. Essentially, Hydromax is easy-to-use and delivers better results - that's why Bathmate is the world's number one brand for penis pumps.
When you're picking a penis pump, it's really important to choose one that suits your size. If you're too large or small for your pump, the vacuum created inside the pump won't be able to achieve maximum effective pressure, making workouts less effective, leaving you missing out on the real gains achievable through a penis pumping routine.
Bathmate makes hydropumps to suit practically any size of penis - click below to see what's available in your size. If you're not sure on what size you are (or how to accurately measure), just head through to our penis size guide for some easy instructions.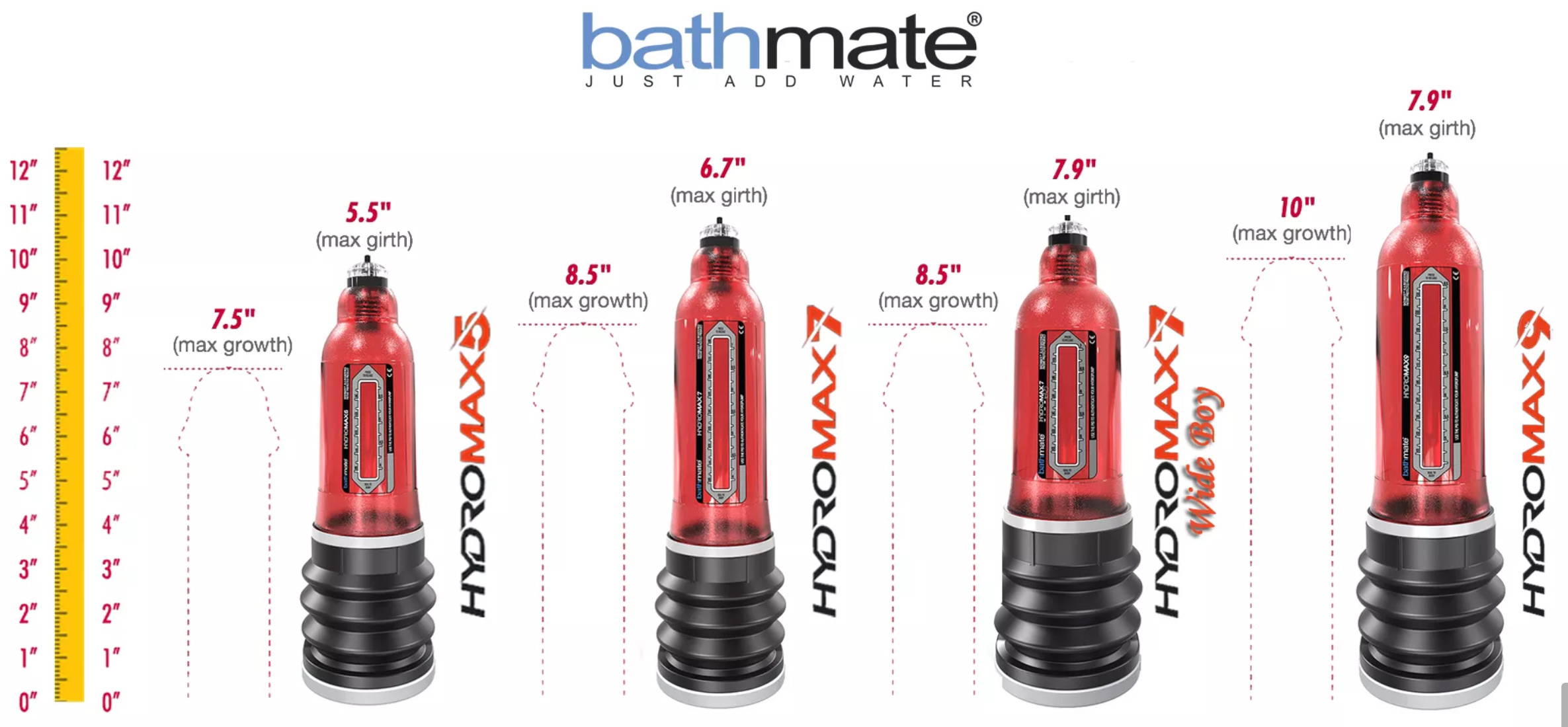 For those of you measuring up to 5 inches when erect, hydropumps tend to result in dramatic improvements, adding extra length, girth, and erectile hardness, all leading to a significant improvement in personal confidence. With a full 60-day returns policy, you can see the real benefits of Bathmate penis pumps with absolute confidence - don't miss out on real gains!
Bathmate offers 2 hydropump options for those currently measuring up to 5 inches:

Hydromax5: The perfect starting place. Hydromax5 uses a unique water-based system to generate real, lasting changes. With 92% customer satisfaction, expect real success!

HydroXtreme5: For those looking for a more powerful option, HydroXtreme5 adds a handball unit, letting you easily maximise penis pump pressure for absolutely unmatched gains.

With most people around the world measuring between 5 and 7 inches when erect, Bathmate penis pumps can help you really stand out from the crowd physically and mentally. With a regular routine, you'll build up real gains for penis length, girth, erection hardness and lasting power, while developing your self-esteem and sexual confidence. Choose your perfect match from Bathmates 5 hydropump options:
Hydro7: The original hydropump, the Bathmate Hydro7 uses a simple, effective system to build genuine size increases.
Hydromax7: The world's most popular penis pump, Hydromax7 delivers powerful, lasting gains, with a full 92% satisfaction rate. For particularly girthy users, Bayhmates Hydromax7 Wide Boy is the perfect choice.
HydroXtreme7: With a handball set, it's easier than ever to unlock maximum Bathmate power and maximize gains with HydroXtreme7. If your girth measures over 6.5 inches, our HydroXtreme7 Wide Boy is an even more powerful option!
Whether you've outgrown one of Bathmates other hydropumps or are just naturally large, Bathmate has designed a collection of large-scale penis pumps to support those measuring between 7 and 9 inches when fully erect. With regular use, you'll get harder, longer-lasting erections, while building up real gains for length and girth, helping to give you a new sense of confidence.
Bathmate currently offer 2 models of hydropump in this size:
Hydromax9: With 92% of users satisfied by the performance of the Hydromax series, it's the world's most popular penis pump for a reason - find out why.
HydroXtreme9: By adding a handball for controlling pump pressure, the HydroXtreme9 makes it easy to maximize pressure (and results).

This is one of the largest hydro penis pumps in the world, built for those measuring over 9 inches.
The HydroXtreme11 was designed for exceptionally large users, helping to improve their sex life. At this size, our pump works in a slightly different way to our other HydroXtreme series hydropumps, with some key advantages: it helps create harder, longer-lasting erections and provides an effective treatment for erectile dysfunction.
Note: It's really worth pointing out just how big the HydroXtreme11 is. It's estimated that less than 0.01% of people have a penis over 9 inches long - the minimum length required to get maximum results from the HydroXtreme11.

Back in 2004, Bathmate inventor John Oakes developed a hydrotherapy pump designed to help out a friend - realizing that this pump delivered more than a few results, John got together with some associates to officially launch Bathmate as a company in 2006. Since then, we've become the world's best-selling penis pump brand, with over a million units sold worldwide.
Looking back at the history of the Bathmate hydropump, John recently gave an interview about how everything got started, and what's happened since:

Q: Tell me a little about yourself.
A: Hello, I'm John Edwin Oakes, Chief Designer at Bathmate. I hold a Higher National Certificate in Mechanical Engineering and have over 35 years experience in all aspects of automated engineering and manufacturing.
Q: When was Bathmate established?
A: Bathmate was conceived around 2004, with 2006 seeing the launch of our initial Bathmate Hercules (now the Hydro7). Since then, our collection has grown to include 2 new ranges, with over 10 powerful options like the Hydromax7 and the world's largest penis pump, the HydroXtreme11.
Q: What inspired the creation of Bathmate?
A: A good friend of mine, a keen athlete and motorcycle rider, suffered a serious spinal injury which meant he could no longer gain and maintain an erection.
To try and help him I looked at the range of conventional penis pumps on the market. Though some were quite good I was not totally convinced and, being a mechanical engineering designer, I decided there had to be a better means of delivering vacuum technology. Having done a lot of work in the field of hydraulics over the years I began to look at the penis pump from a new angle.
The human penis is, after all, a hydraulically operated organ, so why not surround the penis with warm water and generate a hydro-vacuum, thereby working in harmony with the penis. Putting pencil to drawing board I came up with a few concept designs and over the next few years produced a few trial prototype samples. My friend was delighted with the results when he tested them. So, in effect, I invented the world's first penis pump designed to be used specifically in water, creating a safe negative hydraulic pressure around the penis.
A: There's a lot of sayings which I think back on as real inspirations. One of the most personally important statements I've heard was from J F Kennedy's 1962 speech on the planned mission to the Moon:
"We choose to go to the Moon in this decade and do other things not because they are easy, but because they are hard."
This embodies my attitude to life. I'm a can do, will do type of person and I'm not afraid to think of radical ideas and put those ideas into practical use. If it's easy everyone will have done it and I don't do easy.
Another comes from Albert Einstein in 1979:"Imagination is more important than knowledge. Knowledge is limited.
Imagination encircles the world."
It is my belief that the best designers and artists are those who produce revolutionary, innovative work, and whilst a certain level of knowledge is essential, it is allowing one's imagination to take flight that gives birth to such great ideas.
Q: How and where are Bathmate products manufactured? What materials are used to make a Bathmate product?
A: The Bathmate is hand made by passionate and skilled operatives in Wakefield, West Yorkshire, using only the highest quality materials, including skin safe silicone, high strength polycarbonate and quality stainless steels. We also use high precision robots on the injection moulding process to remove and position the complex and difficult mouldings.
My involvement starts in the conception of the part design, right through to the design of the robot attachments and in some cases the basic robot systems. In my distant previous life I was an automations engineer working to design systems for various industries - automotive, industrial washing, and food packaging, to name a few.
Q: What are the benefits of using water during the penis pumping process?
A: There are many benefits to using warm water; the most obvious is increased blood flow to the penis due to the warm water hydraulics and slow negative pressure that the hydropump creates. This makes for great results and generally gives you a greater feeling of sexual wellbeing and confidence.
Another significant factor, the cornerstone of the success of the hydropump, is by using it during washing in the shower or bathtub it becomes part of your daily routine, making it convenient and fun to use.
Q: What should people look for in a penis enlargement device?
A: I would say simplicity should be the first thing. It must be easy to use, without complex parts or multiple operations. It must be easy to clean , which is very important, and the fact you use the Bathmate device in the bathroom and in warm water makes it far easier to clean the pump straight away, rather than just letting it sit.
Q: How often should a person use a Bathmate Hydromax to achieve desired results?
A: I use mine nearly every day and have done so for the last 11 years, but using the Bathmate only a few times a week will help promote better penile health and the feeling of sexual wellbeing. Most people I speak to normally use the device up to 3/5 times per week on average. The feeling you get from the Bathmate is, for me, one of good sexual health and euphoria. I always look forward to my bath time when I take time out to relax and chill, with the added benefit of knowing that I'm greatly improving my sexual health.
Q: Are the results long lasting?
A: This is a question that I often get asked and it is one with no definitive answer. I prefer to look at it from this angle, after use, the results are noticeable for many hours, when either flaccid or erect, but the effect could well disappear if you stop using the Bathmate. It's very much like going to the gym and weight training, you personally don't notice your increased strength and size over a few months period.
This is due to the gradual gains over this period and it's possibly only when someone comments on your bigger build or better performance in the gym do you take notice. This is just like using the hydropump. Each time you use it there are fractional gains in erection hardness and the size of the erection, which like the gym give you the foundation to become stronger and larger, but if you stop going to the Gym your muscle tone and development will fade. This is why I use Bathmate almost daily to maintain my optimum size and hardness.
Q: How have you found the Bathmate has impacted people's sexual lifestyles?
A: Most certainly; all of my friends who are into body health and fitness use the Bathmate regularly as part of their own personal health regime. The great thing about the hydropump is you need water to use it and most often after a training regime you need to wash, shower or bathe, so using the hydropump becomes part of your washing process without deviating from your normal routine.
Q: What are your best sellers?
A: Our best sellers are the Xtreme range of pumps. These give the maximum allowable negative pressure and can be used without any difficulty for the user, making the hydropump experience truly unique and, to me, very pleasurable.
We've recently branched out with the launch of our Better Sex accessories range, including a wide range of penile rings, a specially designed waterproof bullet vibrator, and a few more inventions in the pipeline, as we work to design and build products to the great level of quality Bathmate customers deserve.
Q: Are there any questions or information you would like to add?
A: I would just like to thank you for the opportunity for this interview and finish off by informing all your viewers that the hydropump is, in my opinion, a life changer in many ways. You become more sexually tolerant, more active and more aware of your penile health.
This takes me back to those signs you see over urology clinics, a simple but very important message... Use it or lose it. By incorporating the Bathmate into your daily washing routine I believe you are helping to make yourself a more sexually healthy and happier person. As we all know, good sexual health is just as important a part of our life as members of society as other kinds of health are.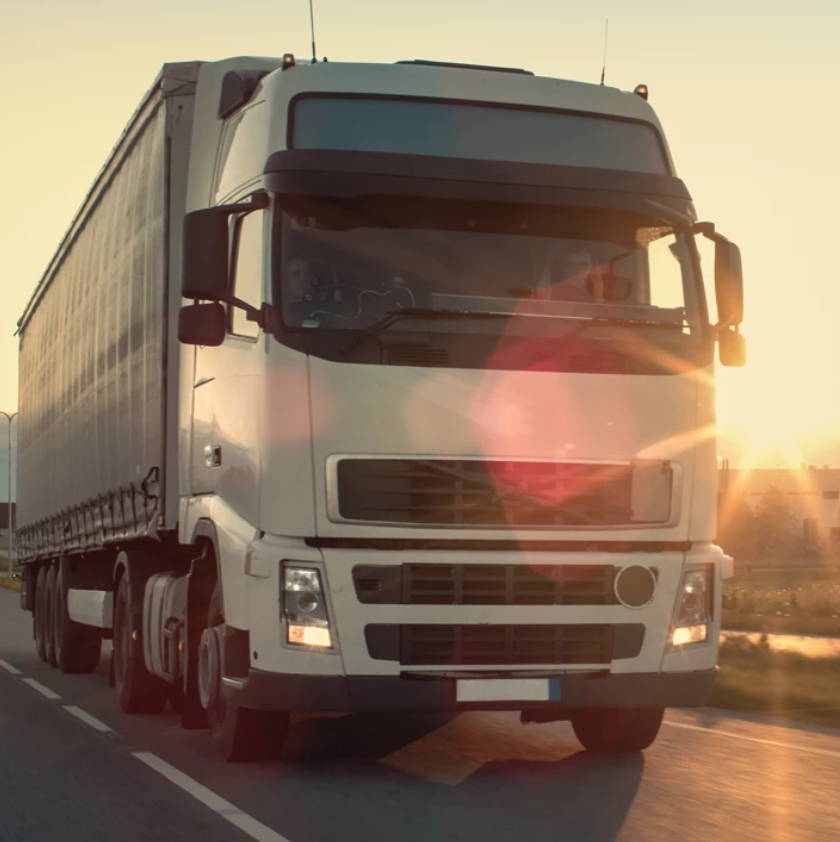 Your Bathmate ships for free directly from Bathmate in the UK. Bathmate uses DHL for shipping worldwide and typical shipping time to anywhere in the world is 2-3 business days.
The Bathmate ships in a plain white with no indication outside of the package describing what it is or what it is used for. The shipping label is discreet as well and will not indicate what your product is or where it came from..
Your Credit Card or Pay-Pal account will contain no description regarding Bathmate or anything suspect .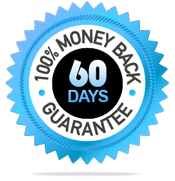 60 DAY MONEY-BACK GUARANTEE, NO QUIBBLES!
It can be difficult to know whether to believe everything that's said about hydropumps. Bathmate understands the best way to reassure you is to let you see the results for yourself. Bathmate offers a complete 60-day full refund policy.
If you're not satisfied by how your Bathmate hydropump performs (though we're absolutely sure you will be), you can return it for a full refund, absolutely no questions asked.
With users typically seeing great results after about a month of regular use, you'll have more than enough time to see the real effects of our penis pumps.

SIMILAR PRODUCTS CUSTOMERS PURCHASED